About Us
Pizza Harbor Restaurant was opened in 1979 by Dave Moore. Dave ran Pizza Harbor for the next 27 years.
In September of 2006, Erik and Elizabeth Marston purchased Pizza Harbor from Dave who was ready to move on to new challenges.
The Marstons moved their family from Prineville, Oregon to Seaside and began life as restaurant owners. It has always been a dream of Erik's and Elizabeth's to own a pizza place on the coast, and Pizza Harbor fulfilled that dream.
"We toured the entire Oregon Coast, and Pizza Harbor had the best pizza," said the Marstons. "We knew it was the restaurant for us."
The new owners continue to improve the facilities and all that Pizza Harbor offers while still staying true to the "old coast feel" and excellent pizza that has kept Pizza Harbor busy since opening in 1979.
The Marstons would like to invite you to stop by on your next visit to Seaside.
Proud Sponsors of PBL
"The Pacific Basketball League"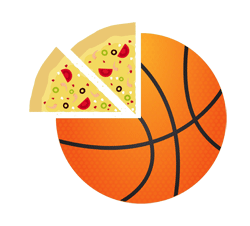 www.seasidebasketballtournaments.com